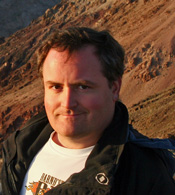 This blog is where I share stories from running events, travels, and my hobby of photography. This blog originated as a simple website that I used to list links to my online photo albums to share with friends and family. I moved it to a blog format to simplify the maintenance. Then I started copying in some race and travel reports that otherwise were posted in the local forums for my running groups or shared in email so that I would not lose track of those over time. As I started commenting on other people's blogs, people started to discover this blog and give me a hard time for not posting more. So I eventually started treating this site more as a blog rather than a scrapbook. You won't find a lot of personal or day-to-day stuff on this blog, but I will still use this to share some of my photographs and events of significant in my running and travels.

I used to regularly train for marathons, trail runs, and triathlons. More recently, I am recovering from some medical issues, and so I am working to recover the physical ability to return to these activities.


Running (and triathlons)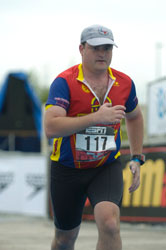 My introduction to endurance events began in the fall of 2000 when I joined a marathon program to improve my fitness. My goal was not to complete the marathon, but get in shape for multi-day hiking trip in New Zealand. In New Zealand I was looking for a local road 5k/10k race while I was there, but all I could find were triathlons. When I got back to Austin, I saw a flyer for a triathlon training program that said something along the lines of "Change your life – train with us for a local triathlon." I did not expect that would really change my life, but it did. I spent that summer doing sprint distance triathlons and then rolled into marathon training. Finished my first marathon in 2002 and have been doing a mix of road marathons, trail 50k runs, and half-iron triathlons since.
Travels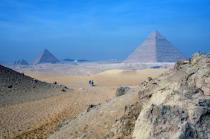 My parents instilled the travel bug in me at an early age by ensuring we got to travel around the country every summer while my dad had a break from his teaching job. For the first half of my career I worked a lot of overtime and banked a lot of vacation. Then one year company policy changed, we had to use it or lose it. So Over 2 years I took my banked time off and that, combined with some personal time off tacked onto the end some business trips, resulted in the appearance of an abnormal amount of travel for a couple of years. Now I am taking whatever opportunity that presents itself to travel and experience other parts of the world.
Photography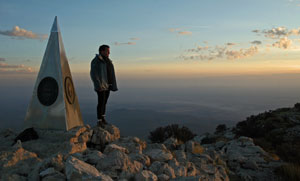 Photography has been a hobby for a long time. I Take pictures for two reasons: (1) To capture an image compelling enough I might want to hang it on my wall and (2) To preserve the memory of the scene for myself, even if the photograph is not artistically interesting. The latter reason sometimes leads to a few too many tourist shot pictures that people might not want to scroll through in my online photo albums, but I try to pull some highlights into the blog.
Outside this blog
I am an electrical engineer in Austin, Tx, with experience in ASIC semiconductor design with most experience in microprocessor design for cell phones and wireless applications.
Contact
Email: john[dot]frierson[at]yahoo.com