A couple of months ago I took an extended weekend to travel to New Mexico for some hiking and photography.

It's been more than a year since I have traveled for anything like this, and after dealing with some medical issues I felt recovered enough for a short trip with a little hiking. I have gotten to the point where I can walk for miles on relatively flat surfaces but I haven't done so much with elevation during my recovery.

I first went to White Sands National monument for some hiking and picture taking (a subject for a future post). Afterwards I stopped off at the Aguirre Springs Campground for a day hike through the Organ Mountains just east of Las Cruces. Click any picture in this post to see a larger view.

I arrived an hour after sunrise as the moon was rising over the mountains and stopped for a few pictures before starting the hike.

I went on the 4 mile loop hike with 1000ft of elevation change. It was a good half-day excursion with picture stops and my reduced speed. The rock spires reminded me of Yosemite a little, but on a smaller scale.


Moon Rises over the Organ Mountains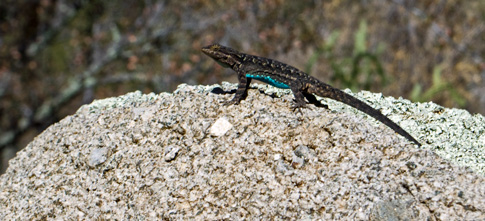 Many vantage points looked down on the White Sands Missile test facility. At the time I was guessing the long road was the runway once used for as a backup for the space shuttle, but googling later revealed that White Sands landing strip and spaceport was some 30 miles northeast.
Looking down on White Sands Missile Range.

I also had the a little time to stop in the Old Mesilla historic section of Las Cruces for a few pictures.
Old Mesilla section of Las Cruces. This Adobe building was the first capital of New Mexico.



Storefront in Old Mesilla



Buildings on a side street in Old Mesilla

Below is a flash slideshow with a few more pictures. Alternatively, see the
full screen slideshow
or the
online photo album
.