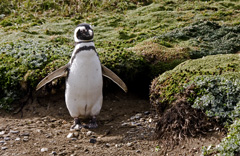 In November 2009 I visited the Seno Otway Penguin Colony which was an hour's drive from Punta Arenas, Chile. I finally got around to uploading some pictures here.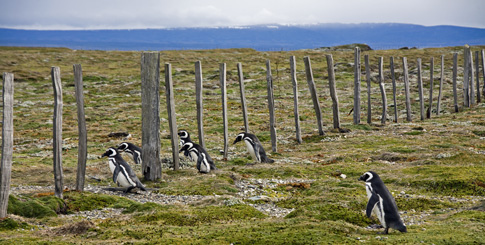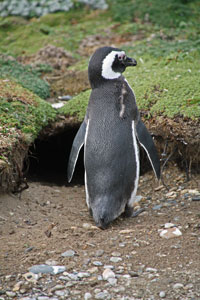 Once at the colony, it was a self-guided walking tour. I arrived in the late afternoon. It was windy and cold, but not too freezing. Some penguins were gathered on the coast, but were starting to move inland for the night. As they moved in groups, I witnessed a march of the penguins, as they walked in single file lines away from the coast. It was a little unexpected and odd viewing penguins waddling around in a grassland environment once they left the beach.
Scattered throughout the grasslands, there would be lone male penguins who had built nests, which were holes burrowed in the ground and filled with straw. The male would stand outside his nest singing to attract a mate. The guide explained that the females chose the male based on the attractiveness of the singing and the viability and presentation of his nest.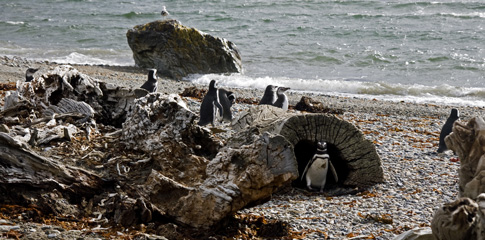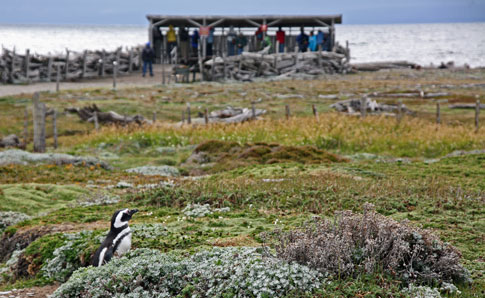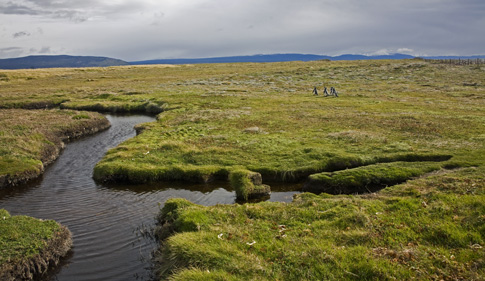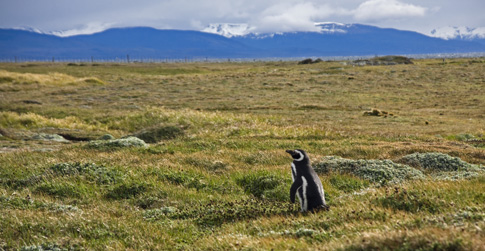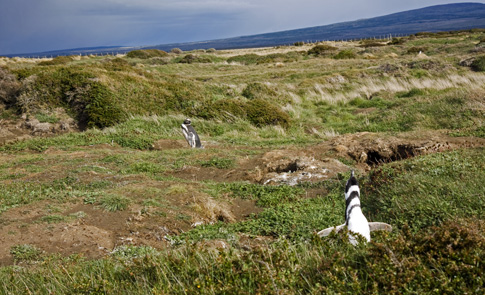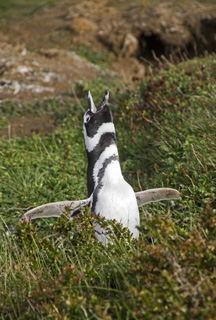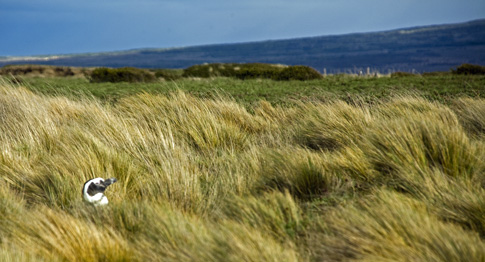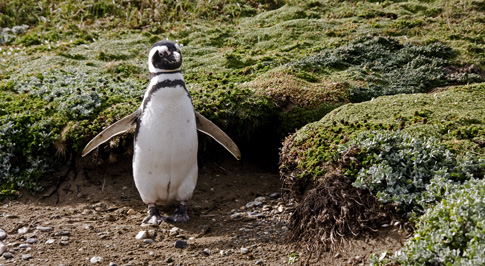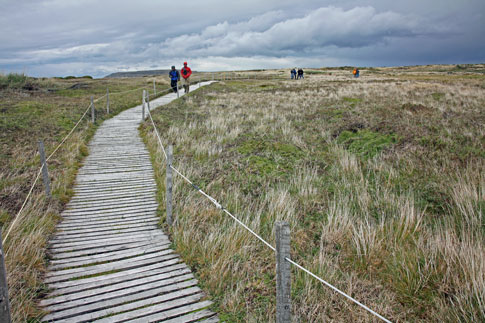 More Pictures: Embedded below is a flash slideshow of some of the pictures. For better viewing, see the
fullscreen sideshow
or the
Photo Album on SmugMug
Related Links:
- Maps showing locations of stops on this tour:
Google Maps
, or
Google Earth
.
- Index to
More Pictures and posts from stops on this tour
.