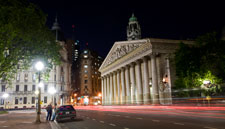 I arrived in Buenos Aires last November a few days before the start of a 3 week tour through Patagonia with GAP Adventures
. My flight arrived around 8:00am, and I signed up for a ride with a local bus company to drop me off at the hotel for 1/5 the price of a taxi. ...Read the rest of this post...
Collapse post (Summary only)...