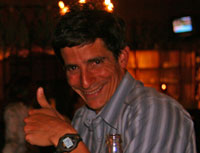 When you are watching the Winter Olympics over the next few weeks, watch out my friend Roberto Carcelen, one of three athletes from Peru ever to qualify and join Peru's first Olympic team to compete at the Winter Olympic games. I met Roberto two years ago when I joined a few running friends on a trail-running adventure across the Andes in the vicinity of Maccu Piccu.

My friend Dano who pulled this group together chose Roberto and his tour company IncaRunners as guides for the custom trip. Roberto apparently found what Dano was asking for so appealing he came to Peru to personally lead the trip. This nearly two week trip included 7 days of running and camping up and down the mountains of the Andes. Roberto was always the fastest strongest runner in the group. He was always in the lead so I did not get many picture of him, except for the one day I started a few hours before everyone else and I got a quick shot.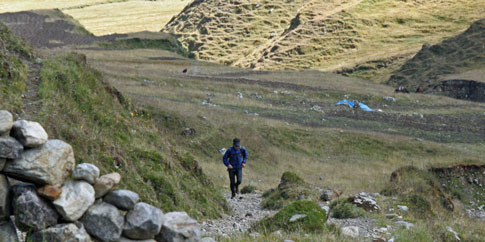 Want to learn more, check out Roberto,
article in the Seattle Times.
In the video below, Roberto credits the endurance built up trail running across the Andes with helping in his cross country skiing.