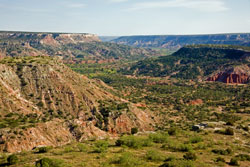 Last weekend I ran the Palo Duro 50K trail race. There is not much of significance I can say worthy of an interesting race report. So I will keep the description short and just show some of the picture highlights. Those of you who have told me you just look at the pictures and skip the text will like this.

It was neither my best race, nor my worst. It was perfect weather starting out in the high 40's and warming up. The 50k course consisted of 2 and a half rounds of a 12.5 mile loop. Others were running either a 20K or 50 Mile race along the same loops.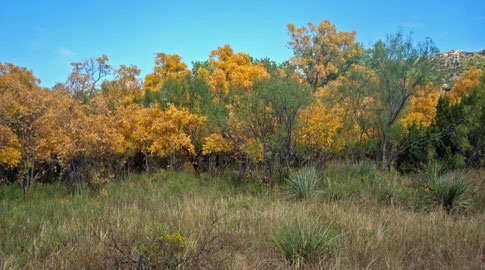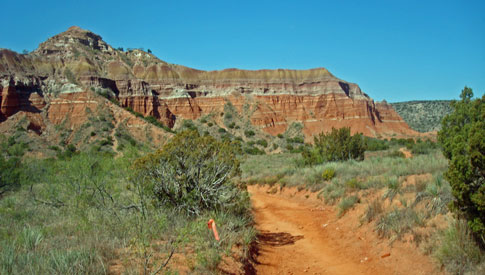 The first few miles was narrow single track which was run in the dark. There was not much room for passing, so I ran a little faster pace than normal for this first section to earn my positioning in the line and not hold up those behind. The weather was overcast for the first 1.5 loops, which left it the perfect temperature. Since my little camera does not do so well in this light, I did not take any pictures for these loops. That's OK, since I got a bunch of good pictures last year
(link)
. The sun came out for the last loop and it warmed up. I was a bit slow for much of this, but I managed to sum up energy to run the last mile in well (meaning, I had energy I should have run more of the course faster).
I camped near the start line. There were a bunch of people from Austin who came up for this race, and it was nice to hang out with this group by the campfire each night. Many of the Austin group gathered for excellent meals cooked by Crash for dinner after the race and breakfast the next morning. There was a wedding toast and ceremonial throwing of the bridal bouquet for a couple of good friends who met while training for last year's Palo Duro run and were recently married.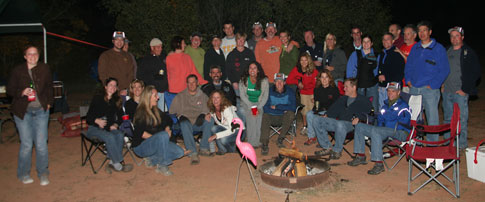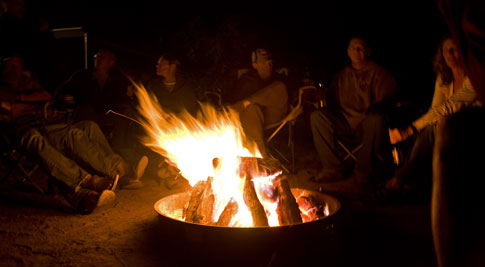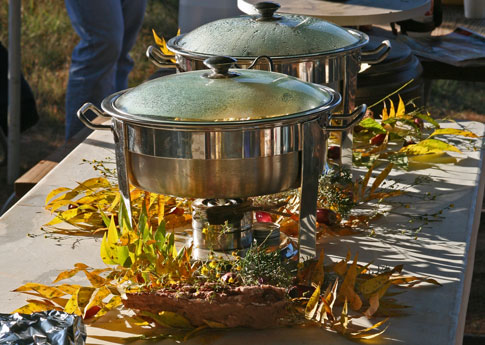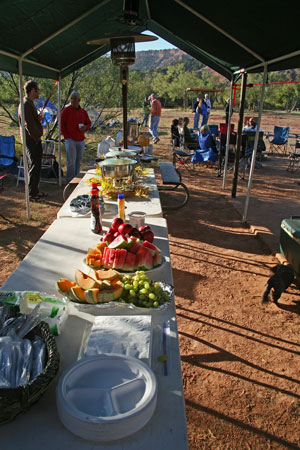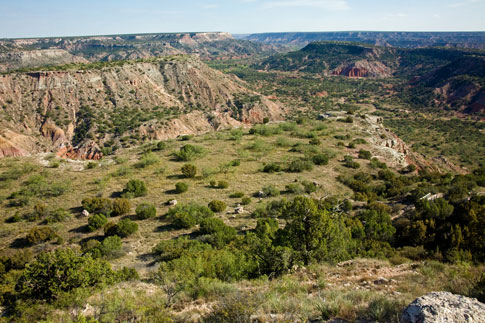 Improvised Wedding Bouquet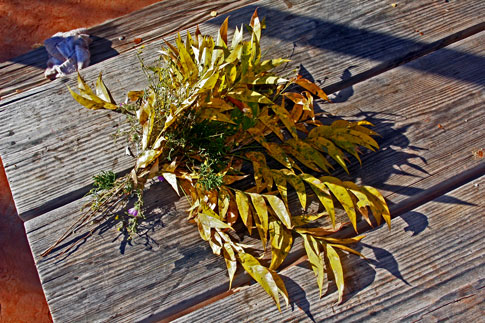 Before flying home, I was able to stop at Cadillac Ranch for a few pictures.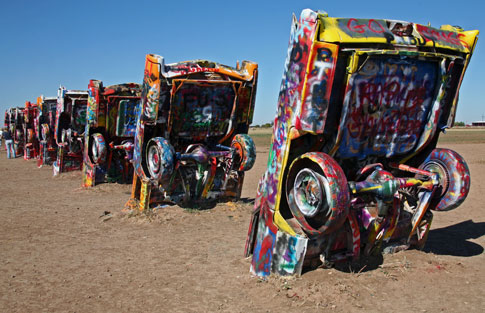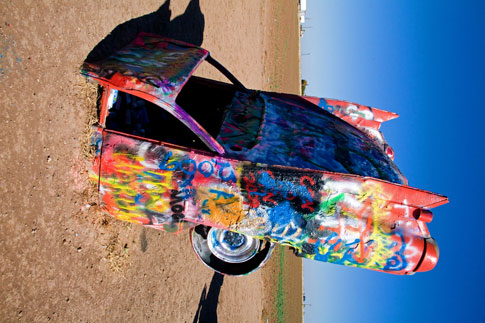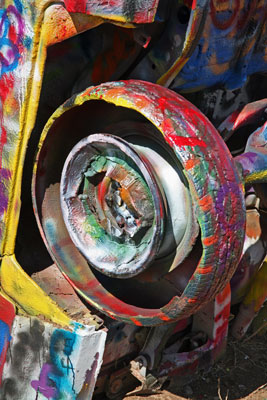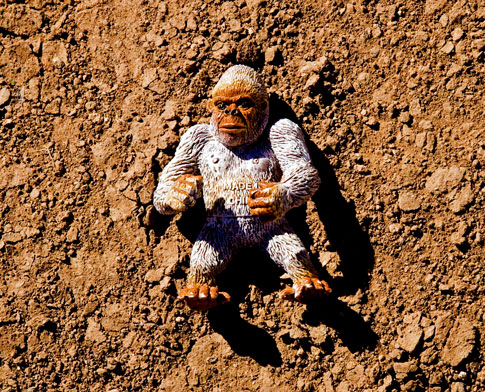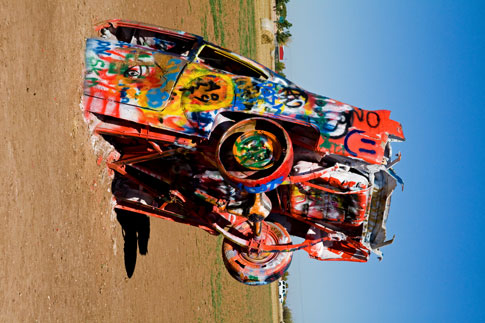 Related Post:
2008 Palo Duro Race Report