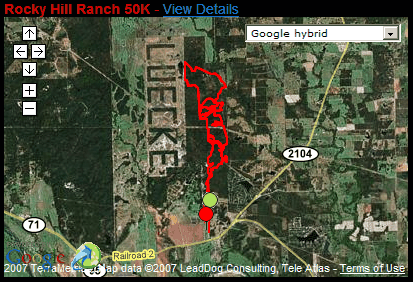 GPS recorded route. Click image for Google Map
I ran the Rocky Hill 50K trail race near Smithville, TX. It consisted of 2 25K loops of the course. My first lap when well, coming in at just over 3:20 which was within a minute of my 25K finish two years ago on this course.
...Read the rest of this post...