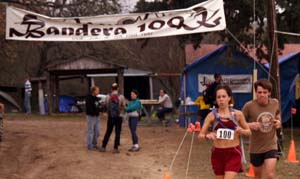 Last week I ran the Bandera 25K trail run. There were also 50K and 100K runs.

I drove out to Bandera the day before. I got there just as dinner started. There was a large mess tent that fit a couple of hundred and we had pasta for dinner. I ate with some folks from my recent trail running training programs. Then I ...Read the rest of this post...
Collapse post (Summary only)...