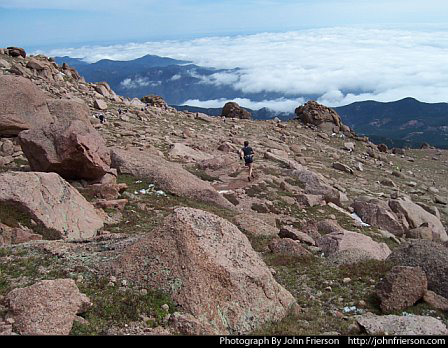 Links:
- Photo Album
- Austin Area Results
- All results
- Route info (from last year)

On August 20, I ran the 2006 Pikes Peak Marathon, which runs up a 7800ft elevation gain to Pikes Peak (14,110ft) and back down. Arkansas has traditionally boasted one of the largest contingents outside Colorado to participate in the races. This was the year that Texas runners (primarily from the Austin area) edged out other states for the largest out of state contingent. ...Read the rest of this post...
Collapse post (Summary only)...