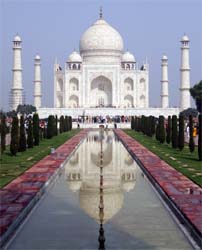 I am in Noida, India, which is a suburb of Delhi. I am 2 weeks into a trip which will include 3 weeks of business travel followed by 1 week of vacation. During the first two weekends, I have visited Agra, Delhi, and Jaipur, capital of the state or Rajasthan.
Photos
Photo Album, Part I
Agra Day Trip
The first weekend after a week of work, I arranged a day trip to Agra through ECO, the car rental company recommended by my office. They have a special arrangement
...Read the rest of this post...